Google Sightseeing
Per Google Earth zu interessanten Orten auf der Welt "reisen". Coole Idee ! (Link)
zB. anläßlich des Todes von Sir Edmund Hillary, der zusammen mit seinem Sherpa als erster den Mount Everest bestieg.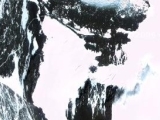 Bilder vom Basiscamp und dem Mount Everest (man kann auch die Funktionalitäten von Google Earth nutzen: Scrollen nach rechts+links, Detailgrad (also Höhe des Blickwinkels) einstellen
(Link)
Oder die Transrapid-Teststrecke (Link)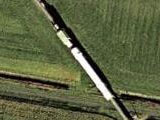 Welcome to Cleeveland (Link)

The rooftop message "Welcome to Cleveland" isn't very interesting at first glance, until you realise that the message is over 400 miles away in Milwaukee!
Hihi, witzig !
Insgesamt eine wirklich interessante Seite !